Sentimental

Japan-New Malaysia

Songs, Language & Cultural Exchange Program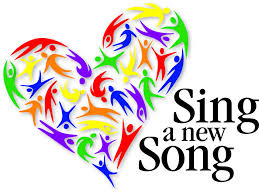 1. To introduce Japan's Best and Sweet Sentimental Songs & Language, Art and
2. To improve your

VOICE

Management Skills for individuals, students,
3. To benefit everyone to discover something new to learn and apply
4. Good for Stress and Anger Management.
5. To enlighten and brighten our negative mood.
6. Good for Self-improvement skills and Exercise our Neuron Brain.
7. To build up our CONFIDENT through Singing a

N

ew

l

a

nguage

New

song.
8. Sing a Song

TOGETHER

can unite the World Harmony.
9. Apply the Japanese's good manners to improve our Mindset, Attitude
& Personality towards "

Leading By Good Example

".
10. Respect The World Song, Music and Language Education Day for Charity.
Singing new Japanese Songs

&

at the same moment learning

BASIC

Japanese Language can make your learning process more interesting to communicate to each others in a positive and curious way of " New World Discovery "
Clean and Organized Cities with Polite Manners.
Venue :

FUJI INTERNATIONAL BASIC LANGUAGE SCHOOL, SUNWAY.
ON YOUR JOURNEY TO STUDY IN

JAPAN

!
-------------------------------------------------------------------------------------------------------
QUEST

Survey System into your Smartphone
Truthful in Figures and Facts
Pusat Kajian Fizik Sains Japan & Malaysia
Call

to order :

012-216 8427